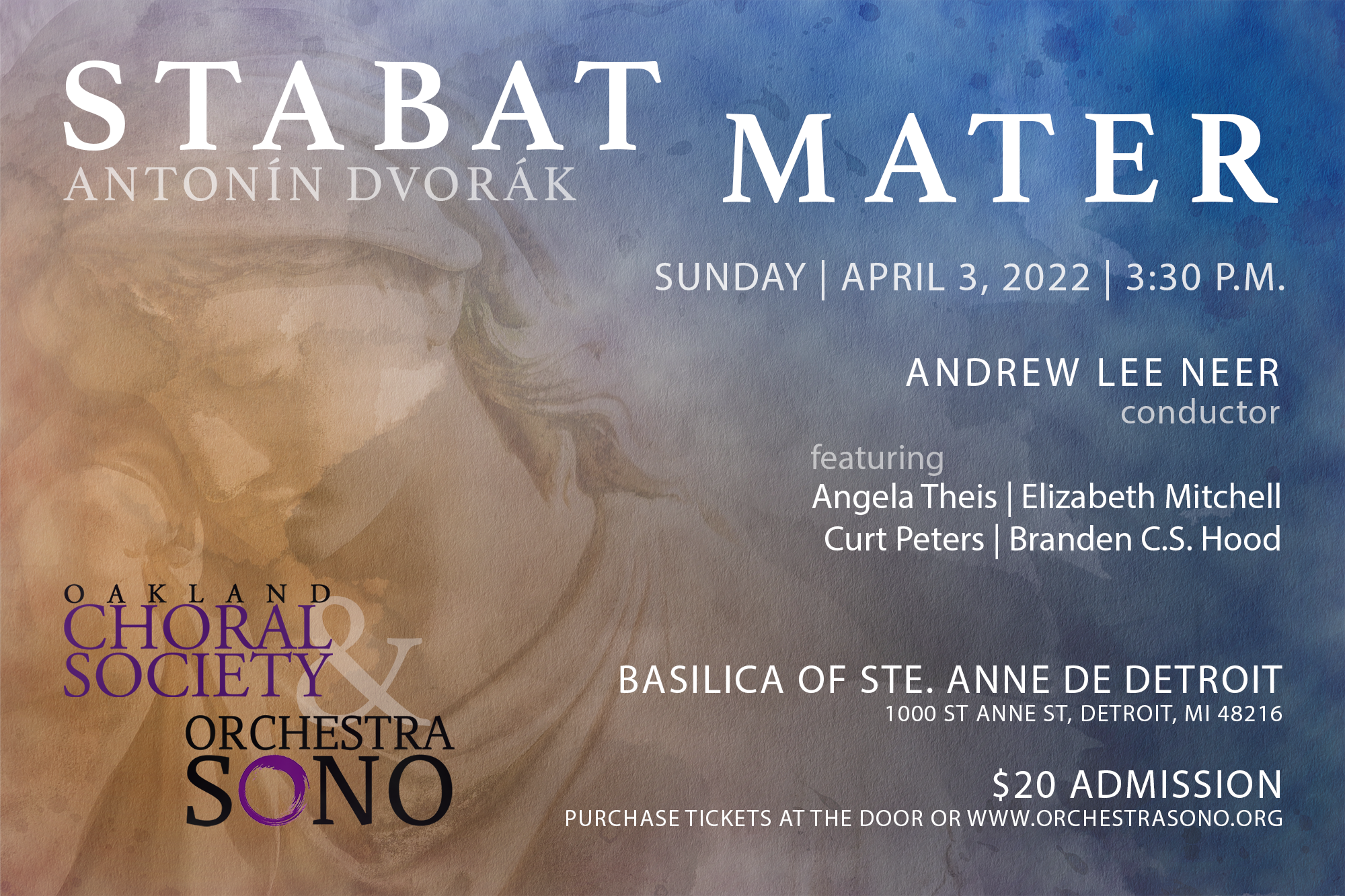 Stabat Mater, Antonin Dvorák
This work is rarely performed in metropolitan Detroit, let alone the United States, and has been described as a profound meditation on the grief and loss that the Virgin Mary experienced as she stood at the cross where her son, Jesus, was crucified. Dvořák composed this piece immediately following the loss of three of his children. The opening sense of "speechlessness" is followed by a pouring out of emotion and concludes with an optimistic finale. The listener takes a musical journey filled with the emotion and grief of Dvořák.
One can't help but to be inspired by the triumphant conclusion of the piece with the triumph of faith and belief over the despair of loss. Historic Ste. Anne Church, in southwest Detroit, is a remarkable setting to experience the exquisite beauty of this music. This performance is an opportunity not to be missed!
We welcome Oakland Choral Society and a fantastic ensemble of soloists:
Soprano: Angela Theis
Mezzo-Soprano: Elizabeth Mitchell
Tenor: Curt Peters
Baritone: Branden C.S. Hood
A little about Dvorák's "Stabat Mater" … stay tuned!
Preview what you will hear live
This activity is supported by the Michigan Arts and Culture Council, administered by Anton Art Center (granted to Oakland Choral Society).